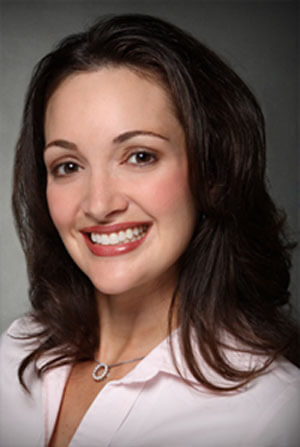 ---
Dr. Propoggio grew up in Pittsburgh, Pennsylvania and graduated from Allegheny College (Meadville, PA) with a degree in Biology and Theatre Arts. Dr. Propoggio received her Doctorate in Dental Medicine from the University of Pennsylvania in Philadelphia, PA. Concurrently, she received her Masters in Science Education from the University of Pennsylvania Graduate School of Education.
Following graduation, Dr. Propoggio completed a one-year post-graduate residence program at Allegheny General Hospital (West Penn Allegheny Health System) in Pittsburgh, Pennsylvania.
Dr. Propoggio is an active member of the Academy of Cosmetic Dentistry, the Academy of Laser Dentistry, the Academy of General Dentistry and the Academy of Microscope Dentistry. Dr. Propoggio is persistent in furthering her dental education and believes that continuing education is paramount to providing quality dental treatment. Dr. Propoggio has received a significant amount of post-graduate training at the Dawson Center for Dental Studies. She has also achieved certification in laser dentistry through the Academy of Laser Dentistry (ALD).
Dr. Propoggio enjoys all aspects of general dentistry and strives to always produce beautiful dentistry that is functionally correct. The greatest personal reward she receives in her profession comes from the many underprivileged patients who she treats at the Loudoun Adult Dental Clinic on Tuesday nights and in her own office. Dr. Propoggio serves on a planning committee and hopes to see a full-service adult dental clinic become a reality in Loudoun County. Dr. Propoggio also volunteers her care to patients from the Ruritan Charities.
Dr. Propoggio is married and the mother of twin daughters. She enjoys being a member of the Loudoun/Fairfax Mothers of Multiples organization. Dr. Propoggio is a member of the Kennedy Center and enjoys the performing arts. She also likes to swim, travel, read, exercise and cook.
---